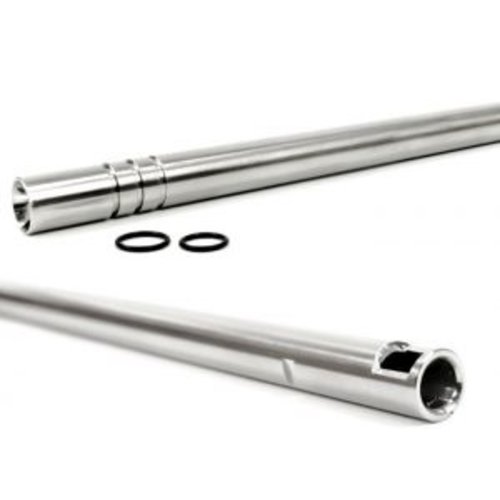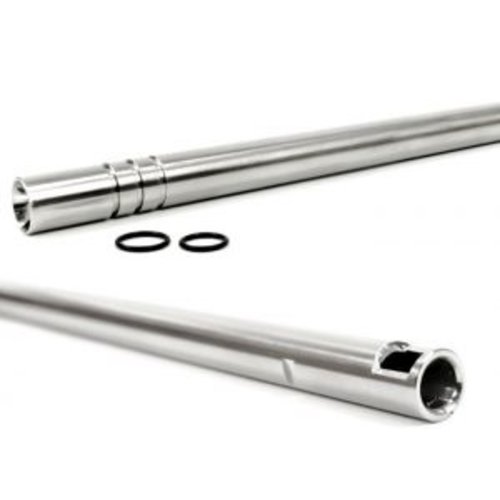 Prometheus
Article code
4571443173737
Prometheus inner barrels comes directly from Japan with high quality production.
All prometheus inner barrels are:
6.03 mm inner diameter
Made from high quality stainless steel
Internally polished with precision crown
Made in Japan
Part of Lay
Read more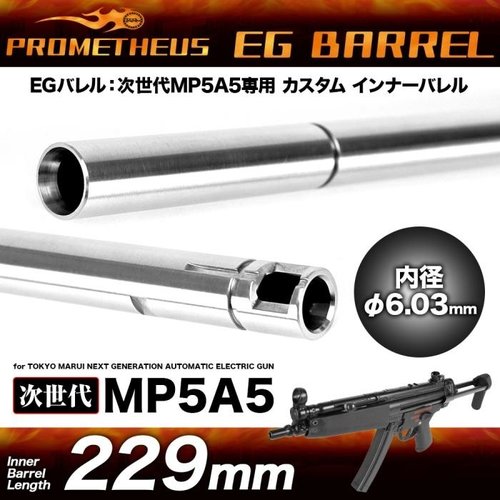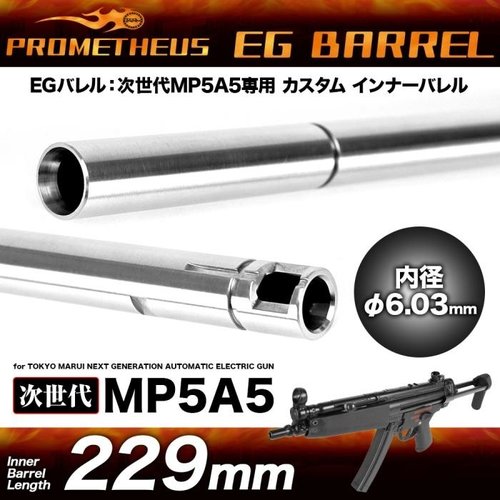 Prometheus
Article code
4571443173782
NGRS MP5 EG Barrel 229mm
Inner bore width of ?6.03mm with a ±0.01mm tolerance!
Solid BB stability and accuracy, made with enhanced stainless steel (SUS) material!
Inner barrel bore width of 6.03mm with a tolerance of?±0.01mm, made of stainless stee
Read more